Aquarium Botanical FAQs
Aquarium Botanical FAQs
Please reference our Shipping and Hassle-Free Return Policy at the bottom of the screen. All Products are packaged inside a COMPOSTABLE Ziplock bag and shipped safely to your door. 
Please refer to our botanical preparation instructions. These Botanicals are grown and harvested in pesticide-free environments and It is recommended to use 2-3 botanical pieces per 5 gallons to start, wait 5-7 days or the next water exchange and add some more.
Aquarium botanicals, leaves and seed pods are not for human consumption, ever. 
Commonly Asked Questions:
1) Will botanicals lower the pH of my water?
It entirely depends on your water chemistry. Soft water will allow the botanicals to lower your pH more than if you have medium or hard water. At Betta Botanicals HQ our tap water is Very Hard, ( 350+ppm) and we do not notice a change in water pH unless using Alder Cones or Macaranga leaves.
2) What are the white growths on my botanicals?
White growths are the colonization of biofilms and fungi in the aquarium. We call this the 'goo phase' and it is totally natural. Botanicals are fuel for the ecosystem and the populations of bacteria and fungi will naturally rise and fall.
3) I don't have Bettas, will these botanicals be okay for my fish?
100% yes. Our botanicals are for aquariums terrariums, vivariums and all natural enclosures.
4) I have goldfish and axolotls, what botanicals should I get?
We DO NOT recommend using botanicals that these fish can ingest. Botanicals like casuarina cones, small alder cones, and live oak are not suited for these animals. Large aquarium leaves like Indian almond, loquat, and jackfruit are preferred. 
5) When should I replace aquarium leaves?
We recommend letting aquarium leaves and seed pods entirely break down into beneficial detritus. You can absolutely remove them after they don't release tannins anymore, you just don't get all potential benefits of leaving them in the aquarium. 
Natural Wonders of a Botanical Aquarium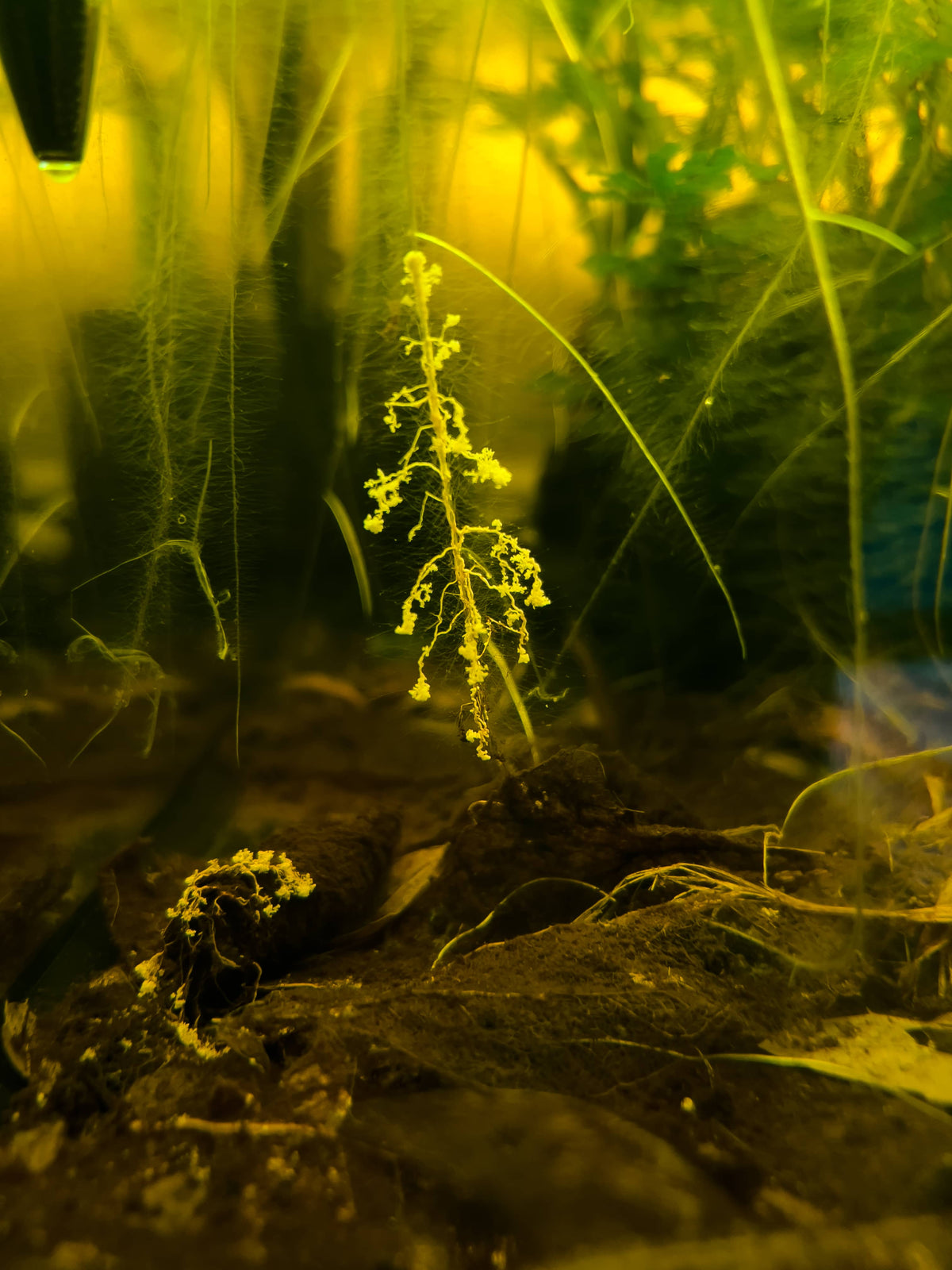 Let customers speak for us